North Star Memorial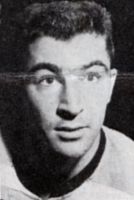 J. P. Parise
December 11, 1941 - January 7, 2015
Former North Star J.P. Parise dies at 73
J.P. Parise, a standout for the old Minnesota North Stars and a longtime coach and administrator in the state of hockey, died Wednesday night after a yearlong battle with lung cancer. He was 73.

Parise was a two-time NHL All-Star for the North Stars and a key player for Team Canada in the Summit Series against the Soviet Union in 1972. He was the father of Wild winger Zach Parise, an NHL All-Star himself and captain of the 2014 U.S. Olympic team.

Parise had been in hospice care at his Prior Lake home since Jan. 1. He passed away around 9 p.m., surrounded by friends and family, including wife Donna and sons Zach and Jordan.

The National Hockey League family mourns the passing and cherishes the memory of J.P. Parise, Commissioner Gary Bettman said in a league release. Especially in his adopted home state of Minnesota, J.P. was the consummate player, teacher and administrator in the game

Jean-Paul Parise was born Dec. 11, 1941 in Smooth Rock Falls, Ontario. He was signed by the Boston Bruins as a teenager, and spent several years playing junior and minor league hockey before making his debut with Boston in 1965. Two of his minor league seasons were spent with a Bruins farm team in Minneapolis.

Like many players of his era, Parise was stuck in the minors because the NHL had only six teams. In 1967, the league doubled in size, giving new life to scores of such players.

Parise played 21 games for the Boston Bruins and one for the Toronto Maple Leafs, getting his big break when he was traded by Toronto to the North Stars on Dec. 23, 1967. He quickly became a standout for the expansion team, making the NHL All-Star team in 1970 and 1973.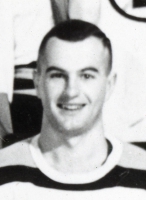 Murray Oliver
Nov 14, 1937 - November 23, 2014
Murray Oliver, a five-time All-Star forward in the National Hockey League in the 1960s, died on Sunday at his home in Edina, Minn. He was 77.

The cause was a heart attack, his wife, Helen, said.

Oliver, a left-handed shooter who weighed 170 pounds and was 5 feet 10, played for the Detroit Red Wings, the Boston Bruins, the Toronto Maple Leafs and the Minnesota North Stars from the late 1950s until the mid-1970s. He scored 274 goals and had 454 assists during his 1,127-game career.

He scored 20 of those goals during his rookie season with the Red Wings, 1959-60. He lost that season's Calder Memorial Trophy, the N.H.L.'s award for rookie of the year, to Bill Hay of the Chicago Blackhawks by 38 votes.

Oliver played in N.H.L. All-Star Games in 1963, 1964, 1965, 1967 and 1968. He scored 27 goals, his career high, during the 1971-72 season with the North Stars. He retired from the N.H.L. in 1975.

Murray Clifford Oliver was born in Hamilton, Ontario, on Nov. 14, 1937, and grew up playing hockey and baseball.

He married Helen Murray on Apr. 28, 1962. In addition to his wife, he is survived by their son, Michael; their daughter, Susan Schepers; and five grandchildren.

Oliver was an assistant coach with the North Stars from 1978 to 1986. He served as head coach for 36 games in the 1982-83 season after Glen Sonmor stepped down.

He also worked as a pro scout with the North Stars, the Maple Leafs, the Vancouver Canucks and the Atlanta Thrashers. He retired after the 2004-5 N.H.L. season was canceled because of a lockout.